Competition bumper plates also called Olympic bumper plates, mainly used in Competition or Olympic games. They are calibrated and they are also very strict in weight tolerance and high quality-requirement. Of course, they are most expensive among the all types of rubber bumper plates.
Our competition bumper plates made according to IWF standard. They are very low bounce and very attractive matte on the surface. We built a drop test machine to test the drop times of our bumper plates from a 7'ft. height. We just want you know that once you buy our products they will help you find more markets. Sometimes, competition bumper plates are with printed logo. But if you want to have a deep and efficient promotion, the molded logo is necessary.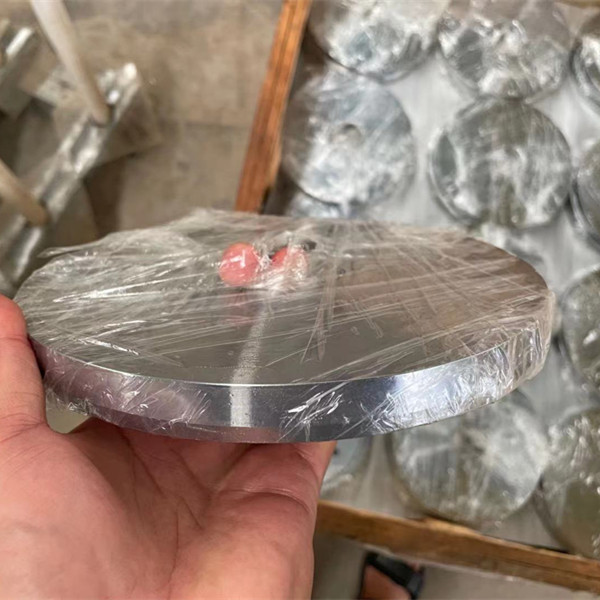 All steel plates are hard chrome plated instead of decorative chrome plated.It lasts long time as anti-rust layer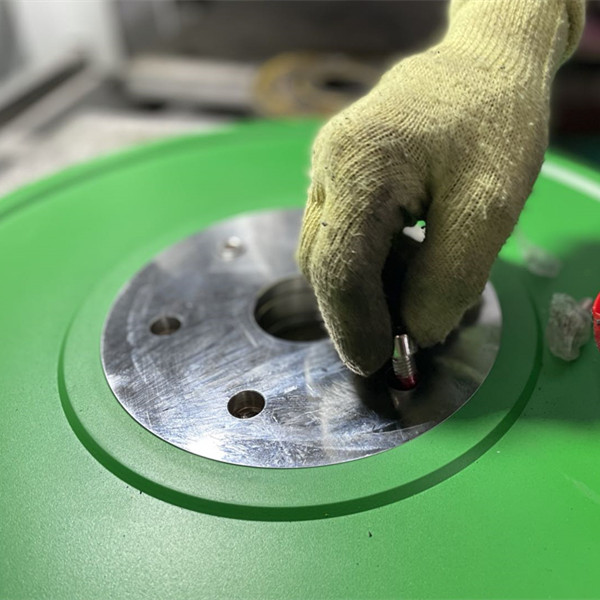 We use industrial glue on the screws during the assemblying. Make sure that the screws cannot fall off from the plate easily.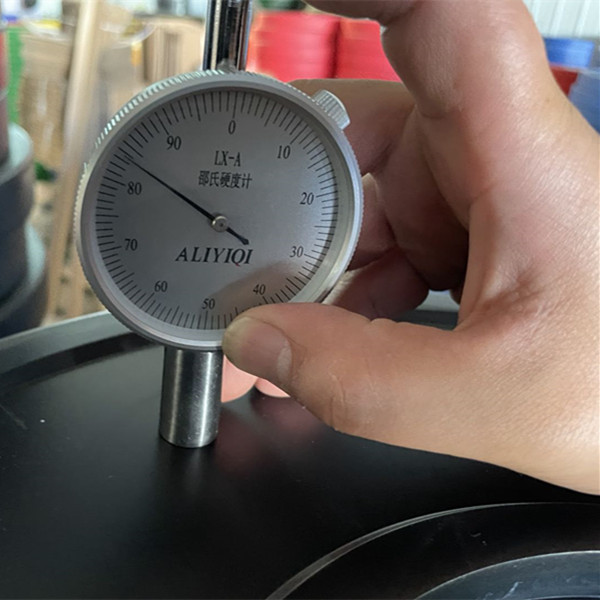 As usual, the hardness of our competition rubber bumper plates is 85SHA. Custom hardness is accepted.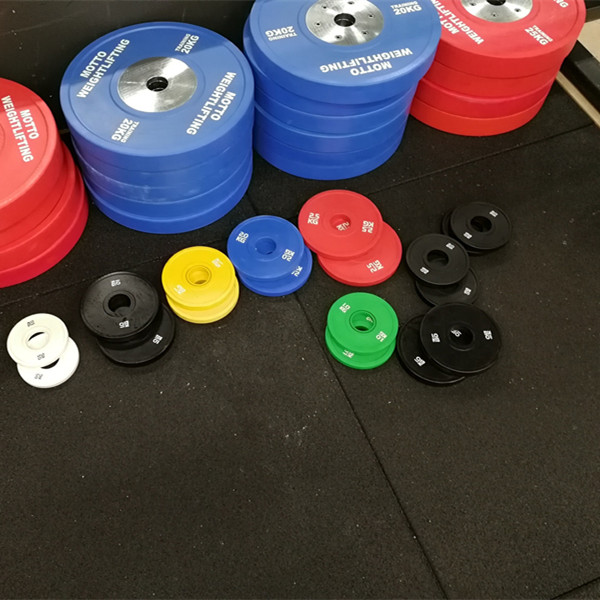 We have gained a high reputation by the quality of our Olympic rubber bumper plates from our new and existing customers.
The weight tolerance is very tiny and strick with the range of the IWF standard. They are very durable and functional in many environments with a nice moderate bounce but low sound.
Besides, each dimension of our competition bumper plate is accurate. So there is no problem with the height of the inner edge being taller than the outer edge. That is what some consumers always expressed. What is more, the center hole size matters a lot. If the size of the center core is too big, the bar will shift a lot. On the contrary, it will get stuck or cannot get the sleeves through.
| Tech data | Details |
| --- | --- |
| Materials | NR + SBR |
| Center disc | Hard chrome plated |
| OD | 450 mm |
| Center hole diameter | 50.6 +/- 0.2 mm |
| Finish | Matte |
| Weight KG | 5KG, 10KG, 15KG, 20KG, 25KG |
| Weight LB | 25LB, 35LB, 45LB, 55LB |
| Weight tolerance | +/- 20g of marked weight |
| MOQ | 50 pcs per weight |
| Package | Carton box + wooden pallet |
| Custom logo | Printed logo, Raised logo, Coloring on the raied logo |
| Sample | Available |