Our heavy-duty rubber tiles perform very well in gym areas and offer good shock absorption, and slip resistance. And they are durable enough to stand high impact activities.
They provide the perfect blend of comfort thanks to the waffle design on the back. Besides, thanks to the raised round or rectangle humps, people can hide the fitness equipment wiring beneath the surface of the rubber tiles.
Edge and Corner Profiles are the perfect complement to our heavy duty rubber tile. With its beveled edges, they provide a smooth and safe transition zone, reducing the risk of tripping when entering or leaving heavy weight areas.
1 m2 of heavy duty rubber tile is equipped with 8 pieces of connector. The holes on the back of the tile is standard, so they can fit all the connectors on market.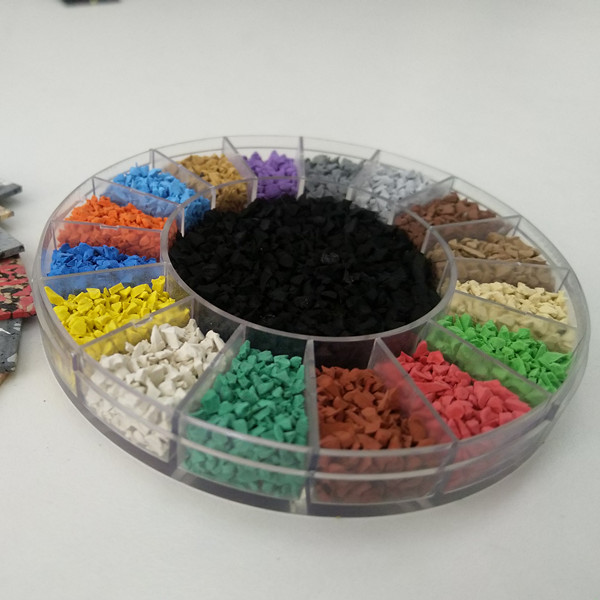 Options for color flecks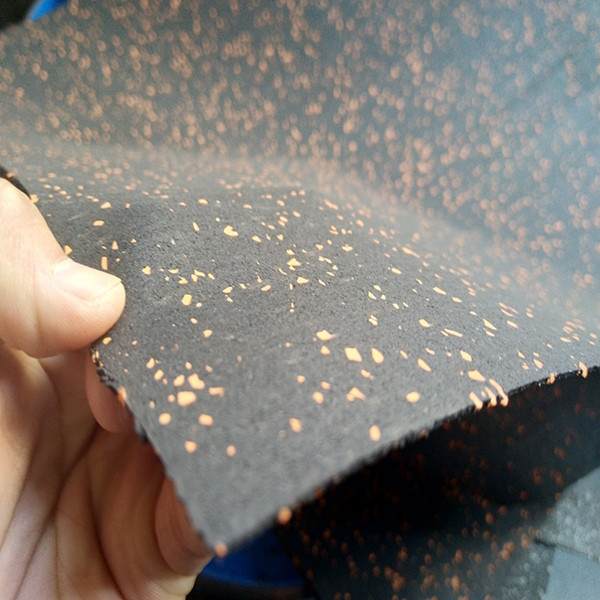 Top layer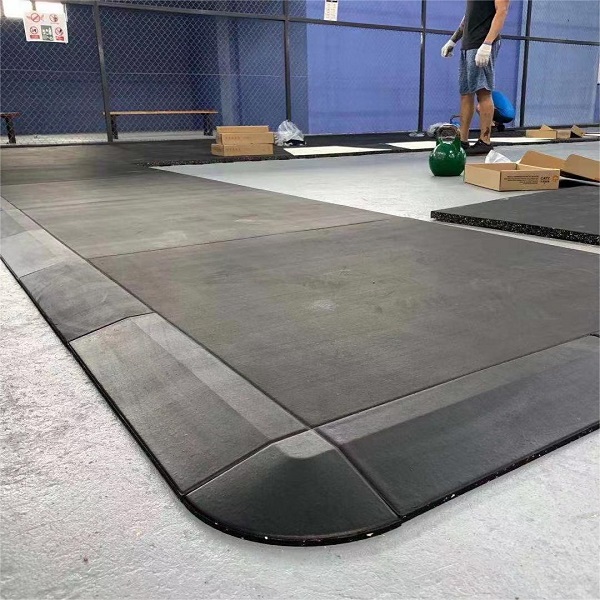 Edge & Corner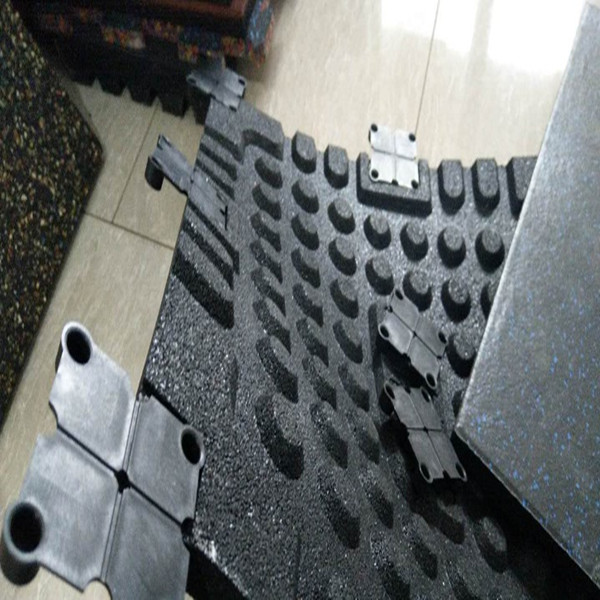 Waffle design back

Flat design back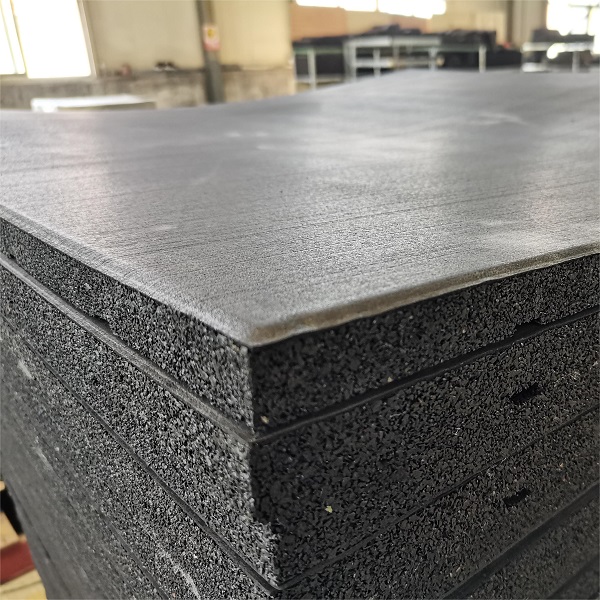 Border
Advantages (compared with other standard types of ordinary rubber tiles)
Easier to clean. As the surface of our heavy-duty rubber tile is vulcanized with a flat EPDM sheet( the top layer), its surface has no coarse holes alive.
Last longer time. Recycled rubber granules on the bottom and EPDM sheet on top, it not only has incredible shock absorption, but it is also far more durable and lasts longer than standard gym tiles.
Better to be used in the indoor area, especially for the option of weight-dropping areas of gyms, sports centers, and other fitness studios.

| Tech data | Details |
| --- | --- |
| Materials | EPDM sheet + Recycled rubber |
| Size 500*500mm | 15mm/20mm/25mm/30mm/50mm |
| Size 1000*1000mm | 15mm/20mm/25mm/30mm/50mm |
| Color | Black + different % content color flecks (0-100%) |
| MOQ | 300 m2 |
| Package | Wooden pallet |
| Custom made | Available |
| Sample | Available |